WFC CSKA youth team is the champion 2023!
The first match of these opponents ended in a fighting draw (2:2). Both teams were maximally charged with the result. However, today was our day, a red-blue day!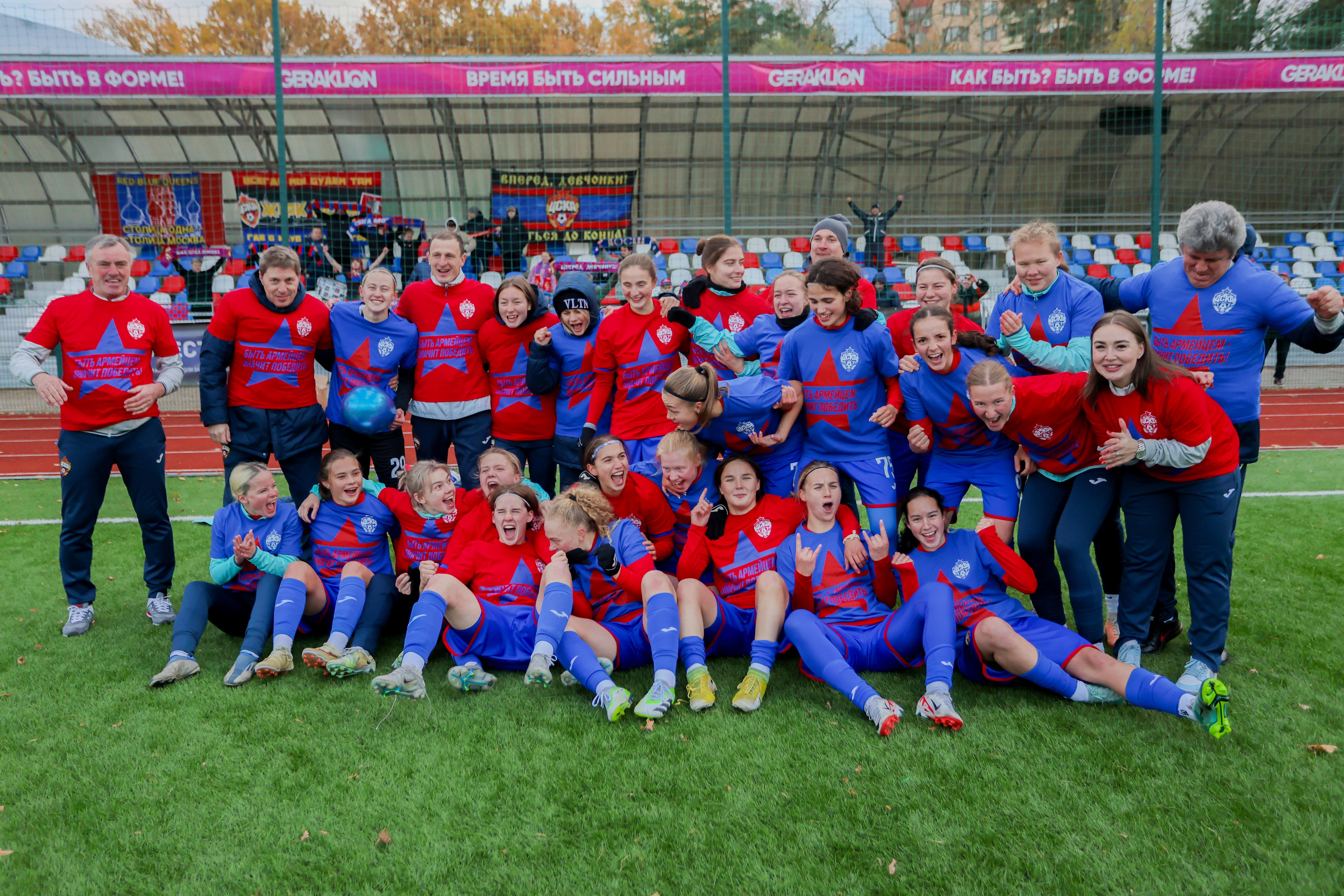 Our girls burned every inch of the field and snatched such a necessary victory. The first 25 minutes of the first half were very busy for the army club. There were many promising attacks, dangerous shots, standard positions, one-on-one exits. Everyone felt that a goal was brewing. And at the 19th minute Anastasia Pecherskaya realized such a necessary moment. Nastya sent the ball from a corner kick exactly into the near upper corner of the goal. The first half ended with a score of 1-0 in favor of our girls.
In the second half of the fight, emotions and moments became even more. Zenit did not intend to give this game away, and we were not satisfied with anything but victory. Each player understood how important it was to score the second goal and strengthen the advantage. That's exactly what Valeria Bizenkova did in the 79th minute. Vera Eremenko assisted her. The result of the match is 2:0 in favor of our team.
The result of this match determined the winner of the Youth Championship. WFC CSKA and WFC Zenit scored the same number of points, but according to personal meetings, the red and blue became champions. Congratulations to the girls, the coaching and administrative staff, as well as every fan of the army club.
WFC CSKA ARE THE CHAMPIONS OF THE YOUTH CHAMPIONSHIP!
WFC CSKA
Moscow, Russia



Zenit

Sankt-Peterburg, Russia
Печерская, 23′

(1:0)

Бизенкова, 79′

(2:0)
Reports & media
Share:
Твитнуть
Плюсануть
Поделиться
Отправить
Класснуть
Запинить