Partners
General partner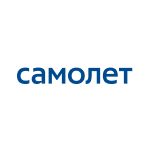 GC Samolet
https://samolet.ru/
PJSC GC Samolet was founded in 2012 and is one of the largest developers in Moscow, is among the TOP 10 developers in Russia in terms of current construction. At the end of 2019, the company ranked 5th in the country in terms of real estate commissioning. The group is included in the list of strategic enterprises in Russia.
Samolet group specializes in implementing large-scale projects for integrated development of territories and provides the construction of social infrastructure facilities simultaneously with the first stages. The company was rated ACRA BBB+ (prognosis "positive") and NKR A-.ru (outlook "stable").
Since its foundation, the company has commissioned more than 1.73 million square meters of real estate. The project portfolio is more than 12 million square meters and continues to grow.
Premium partner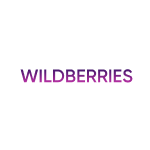 WILDBERRIES
https://www.wildberries.ru/
Wildberries is the largest online retailer in Russia, that has been operating on the market for 15 years. The company's geographical presence covers seven countries: Russia, Poland, Slovakia, Belarus, Kazakhstan, Kyrgyzstan and Armenia. According to data for August 2020, 780 thousand orders are placed daily on Wildberries. The company has more than 12 thousand delivery points.
Wildberries assortment includes more than 5 million SKUs of products from 50,000 Russian and foreign brands: clothing and footwear, accessories, beauty products, child goods, appliances and electronics, household goods, jewelry, food, books, digital goods and much more.
The company is ranked 1st in the Forbes "Top 10 sellers of Runet". For four years in a row, Wildberries has been the largest online store in Russia in terms of online sales, according to data from the Data Insight analytical agency.
General partner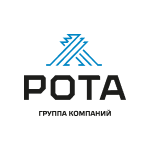 GC "ROTA"
http://rota-group.ru/
The ROTA Group of Companies is a large modern holding that develops in several directions - agriculture, property management, recreational business and the creation of industrial parks.
The ROTA Group of Companies comprises more than 30 enterprises and the scope of the group of companies is constantly expanding.
Official partner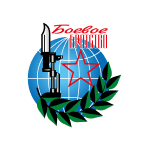 All-Russian Public Organization of Veterans "BOEVOE BRATSTVO"
https://bbratstvo.com/
All-Russian Public Organization of Veterans "BOEVOE BRATSTVO" is a continuation of the work and traditions of the All-Russian Public Movement of Veterans of Local Wars and Military Conflicts "BOEVEO BRATSTVO", created at the unification congress on December 26, 1997 by people who shared a common military fate, a combat past and a difficult present.
At the origins of the All-Russian Public Organization of Veterans "BOEVOE BRATSTVO" were all-Russian, interregional and regional veterans' public associations that gathered veterans and disabled people of the army, navy, border service, intelligence, special forces and law enforcement agencies under their banners.
Today, "BOEVOE BRATSTVO" continues to support initiatives and projects in social sphere aimed at improving the level of social protection of veterans, organizing interaction with authorities on issues of preserving civil peace and protecting the constitutional order, improving the system of participation in patriotic education of young people, protecting the heroic history of the Fatherland, participating in the development and implementation of projects on preserving historical memory and countering falsification of the country's history, implementing projects to provide humanitarian and charitable assistance to war victims and citizens in difficult life situations.
Media partner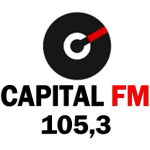 Radio station Capital FM
http://capitalfm.moscow/

Capital FM Moscow (105.3 FM) — the only radio station in Moscow designed for guests of Moscow and those who study English. Only useful information, current hits and news are broadcast daily.

As part of the cooperation Capital FM Moscow has developed a playlist for all the club's home matches especially for WFC CSKA.