Yulia Myasnikova: This is a strong-willed win!
The defender of our team summed up the results of the match between WFC CSKA and Rostov.
Yulia Myasnikova, WFC CSKA defender:
– It's a very difficult game, I haven't experienced this for a long time. I would like to thank the team and the coaching staff – after all, we managed and won! I think that this is a strong-willed win, as we scored a goal in the 90th minute. We deserved it, as we completely surrounded the goalkeeper [of the opponent]. Unfortunately, the ball did not go, but the most important thing is the victory. I congratulate all our relatives and friends. Our goals are the same – winning every match. We need to grab the points that we lost. We get used to the coach, he looks at us closely, we look at him closely. The team responds positively to all training sessions and innovations. We are currently under such a pre-season load because with the new coach came new rules, new tactics, a new vision of the game, which we are now adjusting to. I think everything worked out for us today in principle: we kept the ball, however, sometimes for a very long time. I want to thank the coaching staff once again. In such a short time, they are trying to put us on our feet, as well as return the desire and will to win! Thank you from the bottom of my heart!
WFC CSKA
Moscow, Russia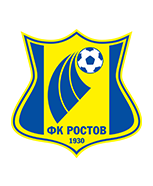 Rostov

Rostov-on-Don, Russia
Reports & media
Share:
Твитнуть
Поделиться
Плюсануть
Поделиться
Отправить
Класснуть
Запинить