WFC CSKA: September
What happened in the main team WFC CSKA on September
WFC CSKA won the semi-final match of the Russian Women's Football Cup against WFC Lokomotiv. Yulia Pleshkova managed to even the score in the match, after which a penalty shootout was awarded. The game ended in a draw in regular time (1:1) and went into a penalty shootout, where the red0bleu players were stronger (2:3).
WFC CSKA in the match of the nineteenth round of the Super League with Moscow "Chertanovo" won with a score of 5:0. Franziska Ordega scored two goals, Gabrielle Aboudi Onguene scored a penalty, Yulia Myasnikova and Tatiana Petrova scored one goal each.
WFC CSKA won the match of the twentieth round of the Super League with Rostov. Goals were scored by Margarita Chernomyrdina, Yulia Pleshkova, Tatiana Ewodo, Franziska Ordega and Nadezhda Smirnova twice, plus one goal from the opponent.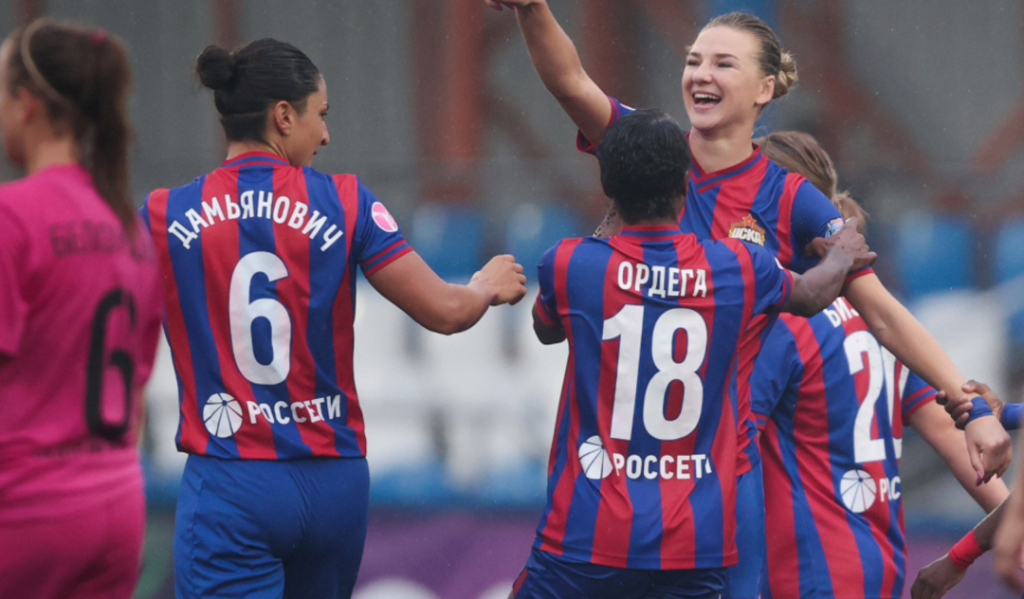 Share:
Твитнуть
Плюсануть
Поделиться
Отправить
Класснуть
Запинить