WFC CSKA: July
What happened in the main team WFC CSKA on July
In the 1/8 match of the Russian Football Cup among women's teams, WFC CSKA met with WFC Dynamo. WFC CSKA won with a score of 4:1 and goes to the 1/4 finals of the Cup of Russia, where it will meet with WFC Krasnodar.
After a break in Superleague matches, WFC CSKA hosted WFC Krasnodar on the home field in the 15th round. The army team won with a score of 1:0.
WFC CSKA players in national teams
The players of the main, youth and junior teams of WFC CSKA were called up to the national teams. From June 26 to July 6, the Russian women's team is holding a training camp in the Chinese city of Qingdao. Within its framework, the Russians played two friendly matches with the Chinese team. In the main part of the national team of Russia were called the players of WFC CSKA Petrova Tatyana, Smirnova Nadezhda, Bratko Ekaterina and Chernomyrdina Margarita. As part of the second training camp, two friendly matches with the Iranian national team were held. CSKA players Yulia Pleshkova, Valeria Bizenkova and Anastasia Ananyeva were called up to the main team of Russia, later Ekaterina Bratko joined them.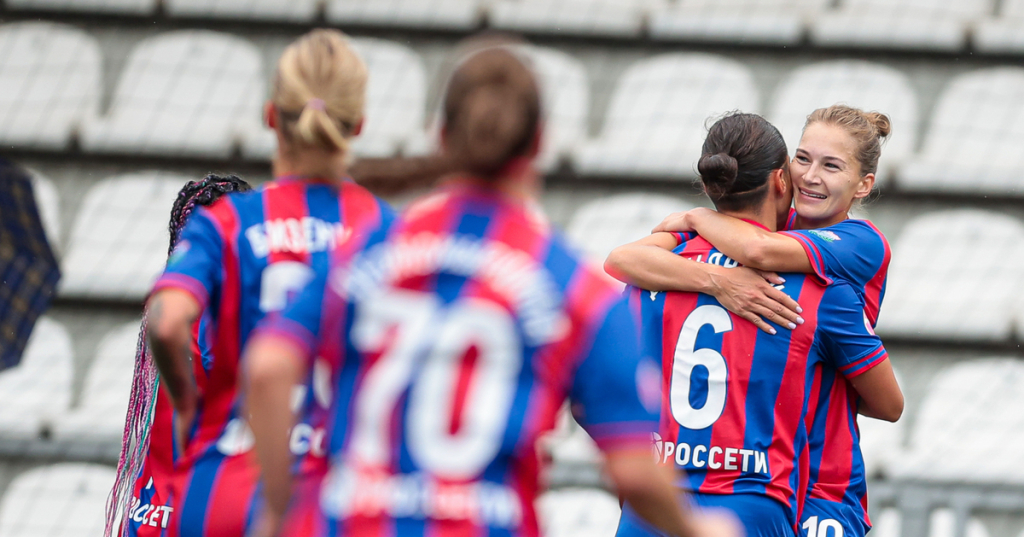 Share:
Твитнуть
Плюсануть
Поделиться
Отправить
Класснуть
Запинить