WFC CSKA beat Rostov on the road
Minimal away win in Rostov-on-Don.


















































Alexander Grigoryan, WFC CSKA head coach:
– Rostov is a very good team. If we take the last ten rounds, they are in the lead both in scoring and in the game. Today we played far from our level and, of course, we would like to win more convincingly.
Rostov – WFC CSKA –
0:1
Goal:
Smirnova, 48 (0:1).
Rostov:
Fedorova, Stipan, Koltakova, Cheredina, Zapitichnaya, Gasanova, Frolova, Turiyova (Chub, 73), Pechkova (Dolgikh, 85), Kachmazova (Yukhaeva, 46, Rodionenko, 90), Chichkala.
WFC CSKA:
Todua, Kovalenko (Manyilova, 83), Jankovic, Alekseeva, Pleshkova, Smirnova, Chernomyrdina (Shkoda, 64), Petrova, Onguene (Kiskonen, 71), Ordega (Gordon, 46), Kozyrenko (Pozdeeva, 64).
Yellow cards:
Todua (86).
Referee:
Marina Krupskaya (Novouralsk).
October 16, 2021. Russia. Rostov-on-Don. Stadium Olymp-2.
Rostov
Rostov-on-Don, Russia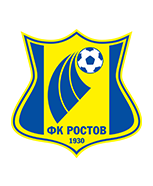 WFC CSKA

Moscow, Russia
Reports & media
Share:
Твитнуть
Плюсануть
Поделиться
Отправить
Класснуть
Запинить