WFC CSKA beat Rostov at home
Win in the last seconds!















































Sergey Lavrentyev, WFC CSKA head coach:
– We dominated the whole game, controlled the ball. We knew that it would be hot, it would be hard to play. In principle, we created a number of good moments that we did not implement. We stayed with ten players, showed character, and got the victory, which we really needed today. In the attacking phase, we were a little short of aggressive actions, but by and large, we played a good match, and I am happy with the team. Thank you to the girls for what they did today on the pitch!
WFC CSKA – Rostov –
1:0
Goal:
Chernomyrdina (90).
WFC CSKA:
Ananyeva, Bratko, Manuilova (Alekseeva, 46), Jankovic, Myasnikova, Karandashova, Pozdeeva, Smirnova, Chernomyrdina, Shkoda (Pleshkova, 90), Onguene (Yashchenko, 90).
Rostov:
Fedorova, Cheredina, Nikolaeva, Myznikova, Frolova (Hasanova, 90), Koltakova, Dolgikh (Turieva, 46), Chichkala (Zapotichnaya, 88), Stipan, Peshkova (Khokhlova, 55), Kachmazova (Chub, 55).
Yellow cards:
Chub (61), Bratko (83).
Red cards:
Bratko (83).
Referee:
Alexandra Ponomareva (Moscow).
July 10. Russia. Moscow. Stadium October.
WFC CSKA
Moscow, Russia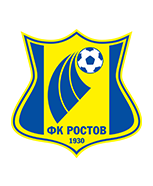 Rostov

Rostov-on-Don, Russia
Reports & media
Share:
Твитнуть
Поделиться
Плюсануть
Поделиться
Отправить
Класснуть
Запинить