Nevena Damjanovic: We showed the true quality of this team
Serbian defender talked about her debut for WFC CSKA.
Nevena, it was your first game for WFC CSKA. Your emotions?
"Of course, I'm happy because we won 4:0. I think it's a good result and a good start [for me]. I'm happy that it was my first debut and I could help the team. I think, we played well, we controlled the game. So, I'm extremely happy about that".
But the first half was so-so, without good moments. What did you change in the locker room in halftime?
"I think this is the strength of our team. In the first half, we had a couple of opportunities but we didn't have a lot of shots on goal. That's football. It's good that we stepped up. We showed the true quality of this team. Happy about it".
In what aspects does our team need to improve?
"We have a lot of work in front of us. We need to level up our game. We will work hard and improve our play game by game. I think we need to improve the speed of the game, one hundred percent. For me, it was the first time to play with a lot of new girls. I will meet them more and more day by day. We can improve a lot of things. Let's work".
Rubin
Kazan, Russia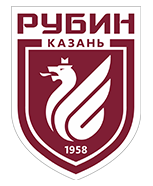 WFC CSKA

Moscow, Russia
Смирнова, 46′

(0:1)

Черномырдина, 54′

(0:2)

Онгене, 66′

(0:3)

Ященко, 84′

(0:4)
Reports & media
Share:
Твитнуть
Поделиться
Плюсануть
Поделиться
Отправить
Класснуть
Запинить