Nadezhda Smirnova: Very important three points
WFC CSKA captain talked about road win over Rubin.
Nadezhda Smirnova, WFC CSKA captain:

"Very important three points. We couldn't score for a long time. It was good that we opened the score at the beginning of the second half because we completely owned the initiative, but we could not score in any way. We did not depart from their game, we also continued to pile on, and in the end, we won with a big margin. In the first half, we probably couldn't bring the ball exactly into the penalty area, there were almost no shots on goal. In the second half, the coach corrected all these issues, and we went on the pitch with a different charge. We began to interact, bring [the ball to each other] and did not depart from the game that the coach wanted from us".
Rubin
Kazan, Russia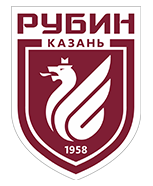 WFC CSKA

Moscow, Russia
Смирнова, 46′

(0:1)

Черномырдина, 54′

(0:2)

Онгене, 66′

(0:3)

Ященко, 84′

(0:4)
Reports & media
Share:
Твитнуть
Поделиться
Плюсануть
Поделиться
Отправить
Класснуть
Запинить