Margarita Chernomyrdina — 50 matches for WFC CSKA
WFC CSKA's No. 70 played her 50th match for the club!
The match of the 15th round of the women's Superleague between WFC CSKA and Rostov became the 50th for Margarita Chernomyrdina in CSKA's jersey.
The management and staff of the CSKA Women's Football Club, the players, and the coaches of the team sincerely congratulate Rita on this achievement and wish her new victories and trophies as part of our club!
Margarita Chernomyrdina, WFC CSKA midfielder:
– I want to say thank you for this jersey, it will hang at my house and motivate me every day! I want to thank everyone for being in such a great team, with such people. You understand that you have huge support and people who will always help, prompt, and even go through life, no matter what happens, no matter where they are.
WFC CSKA
Moscow, Russia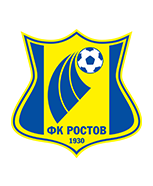 Rostov

Rostov-on-Don, Russia
Reports & media
Share:
Твитнуть
Поделиться
Плюсануть
Поделиться
Отправить
Класснуть
Запинить