Mariana Speckmaier joined WFC CSKA
Venezuelan forward signed a two-year deal with our club.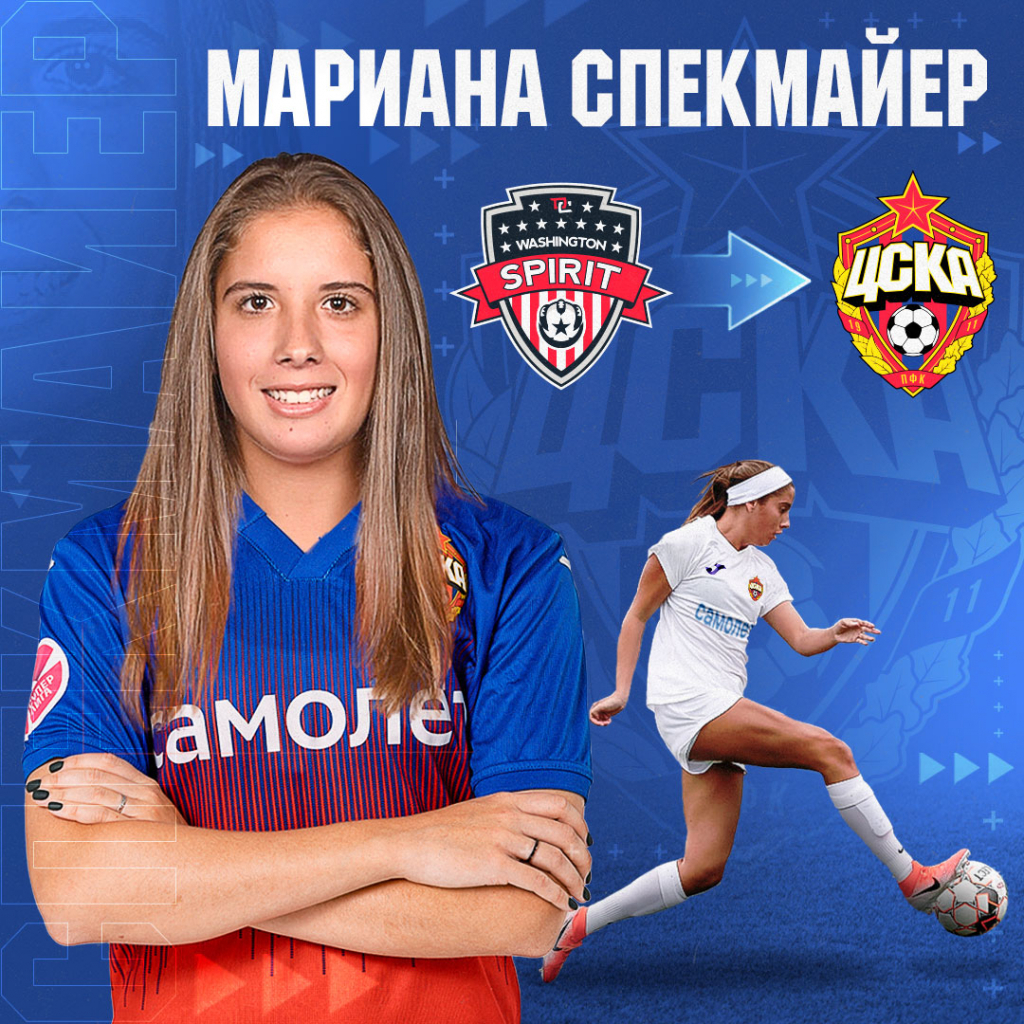 Mariana Sofia Speckmaier Fernandez
Born
on December 26, 1997
Height:
165 cm.
Nationality:
USA/Venezuela
Position:
Forward
Career:
2017-2020 — Clemson Tigers (NCAA, USA)
2021-2022 — Washington Spirit (USA)
Since 2022 — WFC CSKA (Moscow, Russia)
Honors:
2016 — participated in the U20 Women's World Cup as a member of the Venezuelan National team
2017 — earned Tiger Newcomer Award and named to ACC All-Freshman Team
2018 — named a Second-Team All-ACC selection, member of the United Soccer Coaches All-Atlantic Region Team, earned two ACC Player of the Week honors, and named the team's Deliah Arrington Co-Offensive MVP
2019 — named to the eleven-member Preseason All-ACC Team
2020 — earned Second Team ALL-ACC recognition
2021 — selected 39th overall by the Washington Spirit in 2021 NWSL Draft
Since 2021 — player of the Venezuela women's national team.
Welcome to WFC CSKA, Mariana!
Share:
Твитнуть
Плюсануть
Поделиться
Отправить
Класснуть
Запинить